Vega Institute reflects on the Global Seminar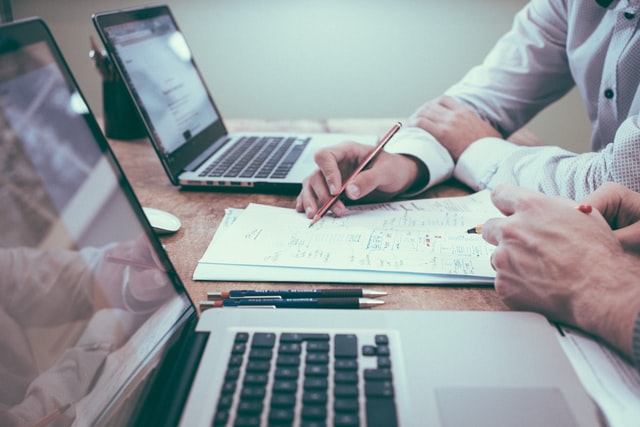 Vega Institute sums up the results of Financial Mathematics Global Seminar that lasted for two semesters of 2020/2021 academic year.

The seminar was headed by Yuri Kabanov.

Global Seminar is an intro-faculty event of the Faculty of Mechanics and Mathematics and the Moscow School of Economics of Moscow State University. It is headed by Professor Yuri Kabanov from the Department of Probability Theory of Moscow State University.

These seminars are part of the program prepared by Vega Institute Foundation that was established in 2020 to support and advance financial mathematics school in Russia as well as to prepare world class professionals in the field of financial mathematics, econometrics, actuary and machine learning.


The list of sessions of the Global Seminar:

May 22, 2021 Pavel Shevchdnko (Macquarie University Sydney).
Subject: Bias-corrected Least Squares Monte Carlo for Utility-Based Optimal Stochastic Control Problems.
May 15, 2021 Juri Hinz (University of Technology Sydney).
Subject: An Algorithmic Approach to Optimal Asset Liquidation Problems.
April 17, 2021 Albina Danilova (LSE).
Subjects: On Pricing Rules and Optimal Strategies in General Kyle-Back Models.
April 10, 2021 Rostislav Protasov
Subject: Practical Aspects of Risk-Based Margining.
April 3, 2021 Dmitry Muravey (together with Andrey Itkin), Moscow State University
Subject: Semianalytic Pricing of Double Barrier Options with Time-Dependent Barriers and Discounts Upon Reaching the Barrier
March 27, 2021 Miryana Grigorova (University of Leeds)
Subject: Assessment and Hedging of Options in Non-Linear Model of Noncomplete Market.

March 20, 2021 Marvin Müller (ETH Zurich)
Subject: Statistical Aggregate of Analyst's Forecasts.

March 13, 2021 Ernest Presmann (Moscow, Central Economic and Mathematical Institute of the Russian Academy of Sciences) and Isaac Sonin (University of North Caroline in Charlotte)
Subject: Inventory Model with Commodity Prices Dependent on Markov Chain with Continuous Time.

March 6, 2021 Alex Lipton (MIT)
Subject: Blockchains in perspective and retrospective.
February 27, 2021 Denis Belomestny (University of Duisburg-Essen).
Subject: Semitractability of Optimal Stopping Problems Via a Weighted Stochastic Mesh Algorithm.
February 20, 2021 (University of Duisburg-Essen)
Subject: Trade Execution with Stochastic Liquidity in Discrete and Continuous Time.
February 13, 2021 Konstantin Borovkov (Univeristy of Melbourne)
Subject: The Exact Ssymptotics of the Large Deviation Probabilities in the Multivariate Boundary Crossing Problem.
December 12, 2020 Alexander Melnikov (University of Alberta).
Subject: On Modifications of the Bachelier Model and Option Pricing.
December 5, 2020 Sergey Pergamenchtchikov (Université de Rouen).
Subject: Hedging Problems for Asian Options with Transaction Costs.
November 28, 2020 Juri Hinz (University of Technology Sydney).
Subject: On Optimal Planning of Double-Spending Attacks.
November 21, 2020 Ilya Molchanov (University of Bern).
Subject: Towards Geometry and Set-Valued Functions in Multivariate Finance.

November 14, 2020 Peter Tankov (ENSAE, Paris).
Subject: Price Formation and Optimal Trading in Intraday Electricity Markets.
October 31, 2020 Dmitry Kramkov (Carnegie Mellon).
Subject: An Optimal Transport Problem with Backward Martingale Constraints Motivated by Insider Trading.
October 24, 2020 Rostislav Berezovsky (FinForge).
Subject: Stablecoins: Implementation Examples and Lines of Research.